Claim Assistance
You buy an insurance to give you monetary compensation in case of any unwanted events in life. This is your time of distress. But at times, getting your insurance claim becomes a stress in itself. Truckloads of paperwork, jargons that you never heard of, legal compliances and your lack of time just go on to add to your worries.
Well, We believe that if Claim Processing is not quick, easy & smooth, the purpose of buying an Insurance gets defeated to some extent. Hence, we have put all our knowledge, expertise and years of liasioning with insurance companies to make Insurance Claim Processing as easy as 1,2,3...
Check Out Insurance Claim Process in case of your Agent vs RMoney.
CLAIMS THROUGH AGENTS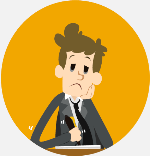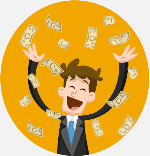 CLAIMS THROUGH RMONEY
5 Reasons Why Rmoney Offers The Best Claim Assistance To You.
24 Hrs Claim Helpline