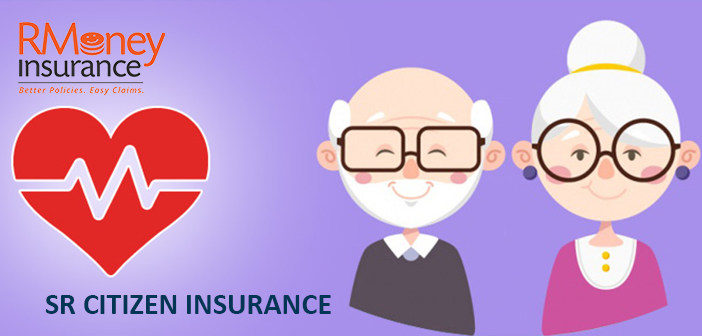 Insurance provides protection in respect of financial loss suffered and as such General Insurance Companies has not launched any insurance in the name of Senior Citizen Insurance.  However, keeping in view,  the protection of this category they need medical protection in the event of an accident, illness etc and the New India Assurance Co.Ltd. has come out to protect all such Senior Citizens under the Mediclaim Policy named as "New India Premier Mediclaim"
The Silent features of the Policy are:-
This Policy has two plans viz:
a) Plan A: Offers Sum Insured of 15,00,000 and 25,00,000
b) Plan B: Offers Sum Insured of Rs. 50,00,000 and 100,00,000
HOSPITAL CASH BENEFIT?
This Policy provides for payment of Hospital Cash at the rate of Rs. 2,000 per day for Plan A and
Rs. 4,000 per day for Plan B for Any One Illness. This benefit will be given in case of admissible claim only. The benefit is applicable only where Hospitalisation exceeds twenty-four consecutive hours.
The total payment for Any One Illness shall be made for maximum 10 days of Hospitalisation. Payment under this clause will reduce the Sum Insured.
CRITICAL CARE BENEFIT?
If during the Period of Insurance, Insured Person is diagnosed for the first time to be suffering from any Critical Illness as listed below, Company will pay Rs. 2,00,000 for Plan A and Rs. 5,00,000 for Plan B as additional benefit i.e. other than the admissible claim amount:
Cancer
First Heart attack of specified severity
Open chest CABG
Open Heart replacement or repair of Heart Valves
Coma of specified severity
Kidney failure requiring regular dialysis
Stroke resulting in permanent symptoms
Major organ/bone marrow transplant
Permanent paralysis of limbs
Motor neuron disease with permanent symptoms
Multiple sclerosis with persisting symptoms
HIV/AIDS COVERED IN THIS POLICY?
Yes. This Policy covers treatment for Sexually Transmitted Diseases.
Consultation for the above-mentioned conditions is available on OPD basis
Rs. 20,000 for Plan A and Rs. 50,000 for Plan B.
TREATMENT OF CATARACT?
Expenses incurred towards cataract shall be paid as per the following limits:
Plan A: Actual charges up to a maximum of Rs. 75,000.
Plan B: Actual charges up to a maximum of Rs. 1,00,000.
 WHAT IS CONTINUOUS COVERAGE?
When a person has continuous coverage of more than 36 months under a New India Premier Mediclaim Policy he is entitled to the benefit of Continuous Coverage. Pre-existing Condition / Disease will not apply. However, the benefit of Continuous Coverage getting carried over for other Policies will not be available for the following Coverage:
OPD Treatments
Maternity and Child Care
Treatment for Infertility
HIV/AIDS
Psychiatric and Psychosomatic Disorders
Obesity Treatments
PAYMENT AVAILABLE FOR PRE & POST HOSPITALISATION?
Yes. Medical Expenses incurred 60 days prior to the date of Hospitalisation & 90 days after the date of discharge will be paid.
FREE LOOK PERIOD?
The free look period shall be applicable at the inception of first Policy.
You will be allowed a period of 15 days from the date of receipt of the Policy to review the terms and conditions of the Policy and to return the same if not acceptable.