Q1 – Why should I buy Mediclaim/Health Insurance ?
Each one of is well aware that today Medical Treatment is costly affair. That illness/disease are caused due to numerous factors, however with the growing age and the way of leading life including consumption of junk food & beverages has increased the tendency of illness.  Similarly tremendous work pressure and working till late night tantamount to Blood Pressure and related diseases.
Hence, to overcome the unexpected expenses incurred on Medical Treament it has become necessary that all of us must opt for Medical/Health Insurance Policy.
Q.2 – What coverage is provided under Mediclaim/Health Insurance Policy?
Mediclaim or Health Insurance cover reimbursement of Hospitalization/Domiciliary Hospitalization expenses for illness/diseases or injury sustained
Further, any claim becoming admissible the Company will pay expenses which falls under different heads but not exceeding the Sum Insured in any one period of insurance.
Different heads of reimbursement of claim are Room, Boarding, Nursing Expenses.
Surgeon, Anesthetist, Doctor, Consultant, Specialists Fees, Anesthesia, Blood, Oxygen, Operation Theatre, Surgical Appliances, Medicine & Drugs as well as Diagnostic Materials and X-Ray, Dialysis, Chemotherapy, Radiotherapy, Cost of Pacemaker, Artificial limbs, Cost of Organ and similar expenses.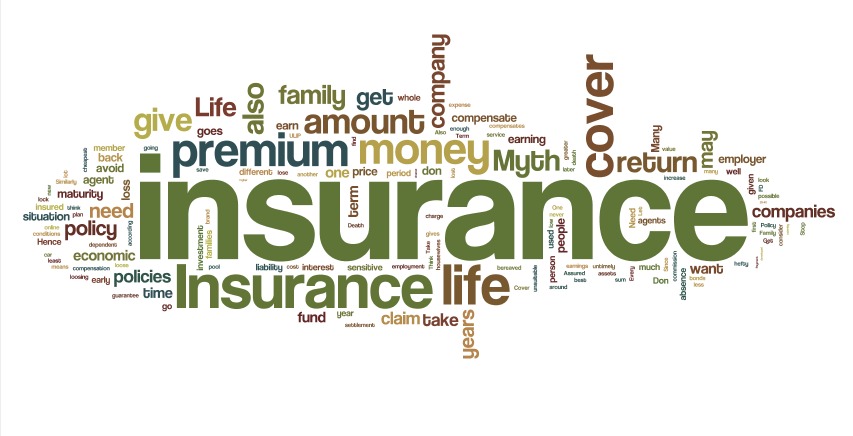 Q3 – Who is T.P.A. under Mediclaim/Health Insurance Policy ?
T.P.A. known as Third Party Administrators are licensed by I.R.D.A. The Claim Services are serviced by Third Party Administrators and as there are different TPA's any one of them is allotted and his Name, Address, Contact numbers as well as Toll Free Numbers are enlisted on the Policy itself.
These T.P.A. allow Cashless treatment and the insured has to approach the hospital approved by T.P.A. for the treatment.  However, those who do not opt for Cashless treatment the claim payment will be made by TPA on reimbursement basis.
Q4 – Whether all the diseases are covered under the Policy ?
It is to be noted that all the diseases are not covered.  In the first year of operation of the insurance cover expenses on treatment of diseases such as Benign Prostatic Hypertrophy, Cataract, Hysterectomy for Menorrhagia or Fibromyoma, Hernia, Congenital Internal diseases, Hydrocele, Fistula in anus, Piles, Sinusities and related disorders are not payable.
Q 5 – Whether minimum time period of admission in Hospital is necessary ?
Yes, a minimum period of 24 hours is mandatory.   However with the advancement in technology this time limit is not applied to specific treatments viz. Dialysis, Chemotherapy, Radiotherapy, Eye Surgery, Dental Surgery, Lithotripsy, Tonsillectomy etc.