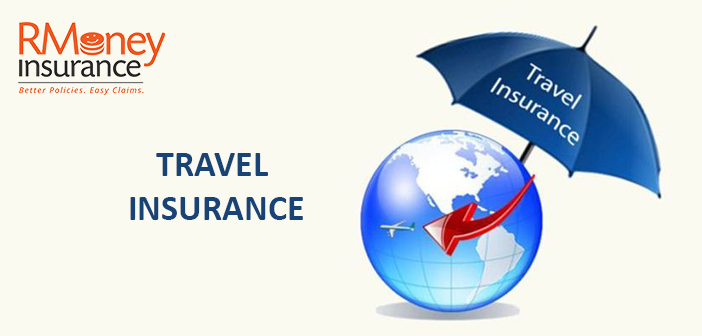 Q.1  What is travel insurance?
Ans.       Travel Insurance is also widely known as "Overseas Mediclaim Policy" and the coverage is Worldwide for Indian residents making bona-fide trips abroad for the:-
a)Business and Official purpose.                                      b) Holiday purpose
c)Employment                                                                  d) Studies.
Q.2         Whether Foreign Nationals are also entitled to seek this cover?
Ans.       Foreign nationals working in India with Indian employers and getting salary in Indian Currency
as well as Foreign nationals domiciled in Indian and filing Income Tax Returns with Government of India are eligible to seek cover.
Q.3.        What are the coverage under this policy?
Ans.       This Policy provides comprehensive coverage for Health Cover, Personal Accident, Loss of
Check baggage (including delay of Baggage); Loss of Passport, Hijack Distress Allowance,
Financial  Emergency Assistance; Hospital Daily Allowance and Personal Liability.  The Quantum
Of coverage depend upon the Plan opted for as well as the country to which the Insured
Person is travelling and the Sum Insured ranges between the US $ 50,000 to US $ 5,00,000
Q.4.        Define the Coverage in brief:
Ans.       (i)Personal Accident: Sudden, unforeseen and involuntary event caused by external, visible and violent means resulting in injury, loss of lim(s), Physical separation, Permanent Total Disablement; Temporary Total Disablement.
(ii)Checked Baggage & Delay in Baggage: Loss of baggage caused by a carrier (i.e. airline, coach, operation, ferry company) upto the limits stipulated in the Schedule subject to filing report to the Police within 24 hours after you become aware of the loss.
                In regard to Delay of checked baggage: Company will pay upto the limit of the cover shown in the schedule for costs of necessary emergency purchases of essential items in the event of the insured person suffering a temporary loss of his/her baggage while being transported during the journey and the delay of baggage is more than 12 hours from the scheduled arrival time at the destination.
                Loss of Passport: Passport belonging to the Insured person is lost Company will pay upto the limit specified for the reimbursement of actual expenses necessarily and reasonably incurred for obtaining the duplicate or fresh passport.
                Hijack Distress Allowance: Air or Sea common carrier in which the insured person is travelling is hijacked on the trip abroad during eh period of Insurance for more than 12 hours and the journey is interrupted in such event company will pay specified amount for each day to each person upto the maximum limit mentioned in the schedule.
                Financial Emergency Assistance: Insured person getting into a financial emergency due to theft, pilferage, robbery, dacoity of his travel funds company will pay amount stipulated in the schedule.
                Personal Liability: Company will pay stipulated in the schedule in the event the insured person becomes legally liable to a third pay under statutory liability provisions in private law for an incident which results in death, injury or damage to the health of a person or damage to his/her properties.